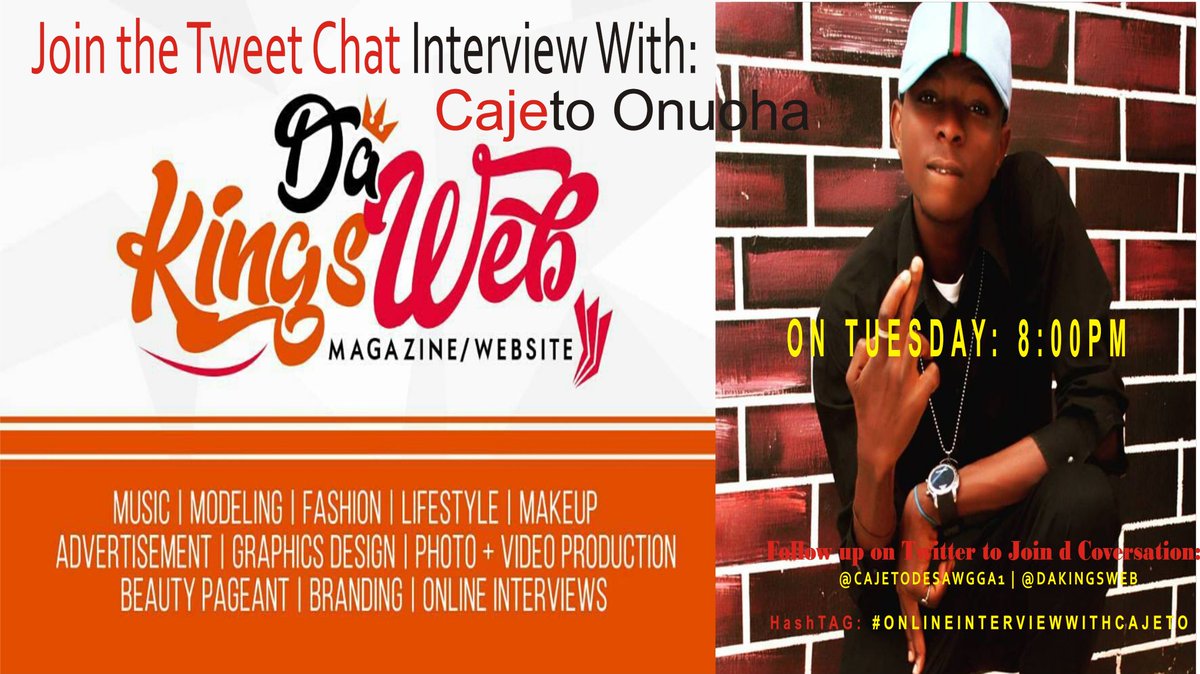 DAKINGSWEB
: Yeah, We're Fyn and the Team is Growing Stronger
DAKINGSWEB:
We Know you are in a Rush to do and Quickly go back to the Studio or Cooking Up Your Lyrics
DAKINGSWEB:
Its Cajeto on This One… Yeah
CAJETO: No Harmony without Money.
DAKINGSWEB:
So May We Know You Better, Give a Full Introduction about your self?
DAKINGSWEB:
Did You Get Our Question?
CAJETO: Cajethan Tochukwu Onuoha
Hails From Ihebinowere Njaba LGA
DAKINGSWEB:
So How Did You Start Your Musical Career?
CAJETO: Started Officially 2014
Small Small till we get here
DAKINGSWEB:
When Did You Officially Kick-Off Your Music Career?
DAKINGSWEB
: Okay, Impressive, So you're 4 Years and Running in the Music Industry
DAKINGSWEB:
And Where did you get the Inspiration?
CAJETO: MI_Abaga Safe was the song that Inspired me into rap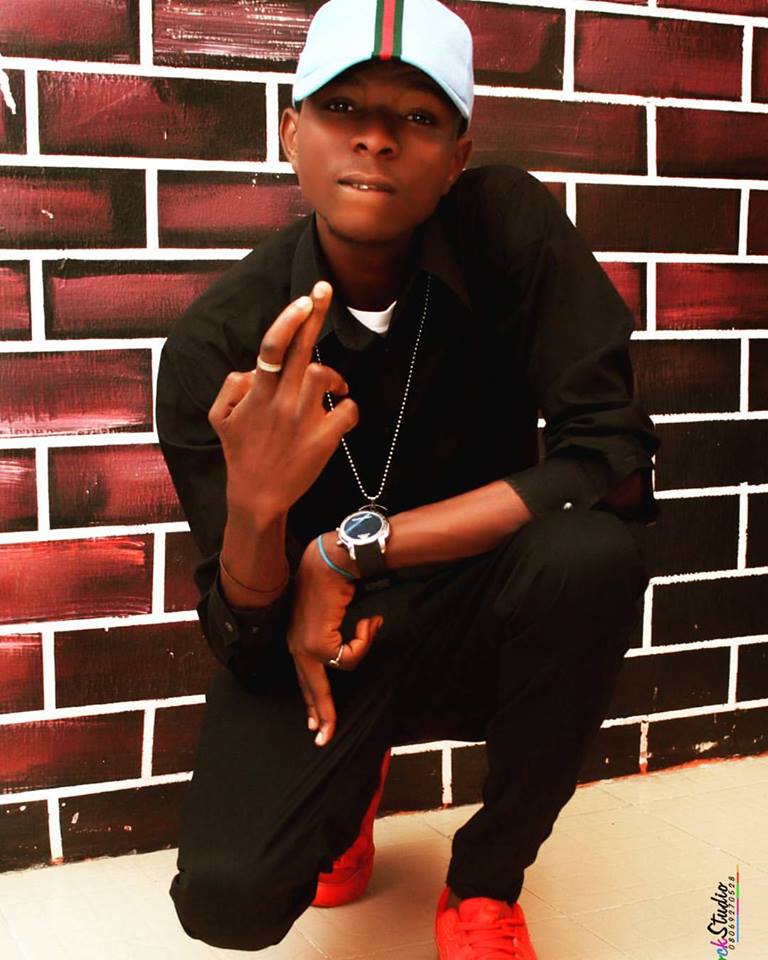 DAKINGSWEB:
How has the Journey Been So Far
CAJETO: It Hasn't Been Easy, Like They Say Nothing Good Comes Easy!
DAKINGSWEB:
Yeah That's True, So What has really been the challenges you faced when you just started? ..."
DAKINGSWEB:
Well, Yeah thats true for artist who arent financial stable... those born with the silver spoon are very lucky.
DAKINGSWEB:
Are your parents in support of your going into music?"
CAJETO: Lol !! No... They are a big challenge 4 me.
DAKINGSWEB:
So how did you Discover yourself Or were you discovered
CAJETO:
prayers,i ask God to show me my talent, then i realised I was in love with music use to listen to timaya and M.I then.
DAKINGSWEB:
If you use to listen to them then, So which musicians re you listening to Now?
CAJETO: I still Listen to them, They were the First Hip Hop Artist I started Listening to now I got Yung6ix, Drake, 2face and every dope artist
DAKINGSWEB:
Why did you choose Music as a career when we have other entertainment field to get associated with?
CAJETO:
Music is my passion. . And the only thing that keeps me going. I can quit every other thing just for the sake of music.
DAKINGSWEB:
what Genre of Music re you Into?
CAJETO: Rap/hip hop
, I do Afro Pop Too
DAKINGSWEB:
Wow.... Even Afro-Pop, What inspires your style of Music?
CAJETO: " Hunger to sound unique
DAKINGSWEB: Which well known musical artist do you wish to work with?
DAKINGSWEB:
Lovely.... I Hope They See This.... And Grant Your Wishes.... So What was the first song you did?
CAJETO:
it was titled Introduction. It didn't drop online tho
DAKINGSWEB:
And why Didn't you release the track?
CAJETO:
I take them as starting point, and practice.
DAKINGSWEB:
My Thinking: Or you were having the Thoughts that people may not like it and You will be Criticised?
-------------------------------------------------------------------------------------------------------------
DAKINGSWEB:
Have you ever been nominated for any Music Award category
DAKINGSWEB:
If you were not doing Music, What would you be doing?
DAKINGSWEB:
Which Song do you consider as your main hit in the street/area around you that gave you better recognition?
DAKINGSWEB:
You dey give rapper stage fright.... You wanna glow like Mike Adenuga...
Whats your Music Slang that makes your fans knows its you in a music or its you that features in a music? Like we have phyno eeye, 2baba one love, small doctor A in?
CAJETO: No Harmony Without Money
DAKINGSWEB:
Yeah.... The line that keeps going through my head.... When I say d name Cajeto... Thought it was no Harmony with Harmony... Learnt That.. How did you get your Stage Name?
CAJETO:
from my real names Caje (cajethan)_ To (tochukwu)
DAKINGSWEB:
Wonderful....
Who do you Look up to in the Music Industry?
CAJETO:
see my self making money and disturbing Africa and world wide at large with my music.
DAKINGSWEB:
With our information, you're a student, so what Course re you reading in School?
CAJETO: Project Management
DAKINGSWEB:
So you just have Few Years to go, then you enter the Music World Fully?
CAJETO: Grace will speak for us
DAKINGSWEB:
Are you currently preparing a new track after the Loving Track you released earlier, Featuring
@F2Ibe
?
CAJETO: Of Course! Many More are to be Unleashed, we never start sef!!
DAKINGSWEB:
So how close are you with
@F2Ibe
?
CAJETO: Hmmm!!! I guess that's personal, how close I am with him doesn't concern anyone.
DAKINGSWEB:
Wanted to know because that's the Question flowing out from fellow artiste....
DAKINGSWEB:
Are we gonna be expecting any Album/EP from You?